India Quality, Commonwealth Avenue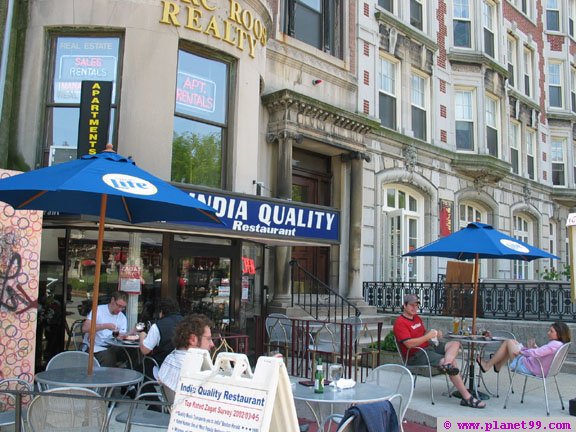 After my commencement ceremony yesterday, my family and I were craving Indian food so I suggested India Quality in Kenmore Square.
This place is
kind of
a hole in the wall, but not completely lol. When we got there, the place was packed! You could smell the restaurant from a mile away, it smelled so delicious!
We ordered papads, bhel puri, vegetable pakoras, saag paneer, lamb chops, and lamb curry, naan. Boy oh boy, just thinking about it is making my mouth water! While the food was heavy (as is almost all Indian food) we left so satisfied and with tons of leftovers. The pricing is accurate and the tastes were fantastic!
If you want Indian food in Boston, forget Kashmir and Bhindi Bazaar just because they are in premium locations. I highly, highly recommend India Quality. YUM!
PS. If your mouth doesn't water from the photos, then something is wrong with you.